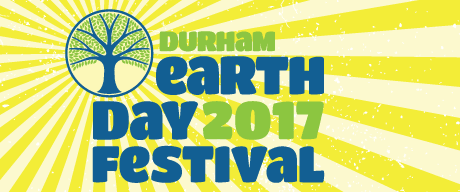 Durham Parks & Recreation Earth Day Festival Schedule & Activities
Activities and events subject to change.

Earth Day Market
Browse and shop for local, hand-made green goods, crafts and environmental art! Information will also be available about green products and services including sustainable building, energy and water conservation, gardening, and more!
Paper Shredding with ProShred Security
Paper shredding will be available from 12-3 p.m. during the festival. A convenient drive through area will be set up at 412 Morris St. (Measurement Incorporated Parking Lot) to collect all of your sensitive paper documents that need shredding. This service is free and open to the public.
Family Fun Zone
Kids will have a blast while engaging with the natural world! The Family Fun Zone will feature hands-on activities from the Music Explorium, The Home Depot, Frog Hollow Outdoors, Museum of Life and Science, City of Durham Fire Department, and School House of Wonder. Free face painting will also be offered in the Family Fun Zone.
Earth Day Parade
Make your own parade percussion instrument in the Family Fun Zone to play in the parade at 3:15 p.m. with the Bulltown Strutters. All are welcome to walk in the parade, be sure to line up at 3:00 p.m. near the stage. Kids are encouraged to dress up as their favorite plant or animal.
Yoga Break
BYOM – Bring your own mat! Participate in some light yoga exercises during our Main Stage breaks.
The Blue Green Machine
BYOB – Bring your own bottle for water refills from the Blue Green Machine! Help reduce waste at this event by bringing your own bottle or cup. The Blue Green Machine provides the highest quality water available to communities from local water sources.  This mobile system filters, cool and dispenses on-demand drinking water.

Waste Wise
Help us strive for zero waste during the festival by properly sorting your waste into compost, recycling and trash bins. Zero waste is a philosophy of thoughtful reuse, composting and recycling in order to minimize the amount of waste sent to the landfill. Waste Wise volunteers will be available to help you sort and answer any questions.

Sustainable Transportation
Participants are encouraged to "go green" by biking, walking, skating, carpooling or riding DATA and Triangle Transit to the festival.
Bike Valet
Members of Durham's Bicycle and Pedestrian Advisory Commission will house a valet bicycle parking service near the corner of Foster and Hunt Streets. Ride in and valet your bicycle for free! They will also provide free bike safety checks and show you how to change a flat!
Volunteer Information
Interested in volunteering? Visit DPR's Ivolunteer site to sign up. Volunteers will receive a festival t-shirt, snacks and water.

Vendor Information
Education, art, food and non-food vendor opportunities are available. If you would like to be a vendor, submit a vendor application.