Experience our Spring Food Truck Rodeo! Bring a blanket or a lawn chair so that YOU can enjoy a relaxing and enjoyable Durham afternoon with friends and family. PitchBlak Brass Band, a Brooklyn-based 10-piece band whose style and sound represent hip-hop from the 1980s to present day, will play the main stage. A collective of young musicians, composers and artists, PitchBlak embodies the contemporary and vibrant undercurrents of New York City. PitchBlak's members have incredibly diverse musical backgrounds, allowing them to infuse hip-hop driven music with funk, rock, jazz and classical genres, rich brass harmonies, lyrical hooks, tongue-twisting raps, and rhythms that make your blood race. http://www.pitchblakbrassband.com/  Kidznotes will present a musical showcase and instrument zoo so that your kids can try out lots of different instruments at the Leaf. Any future Ian Andersons or Esperanza Spaldings out there? Keep Durham Beautiful will be giving out several varieties of free tree seedlings in celebration of upcoming Arbor Day. First time green thumb? Master Gardeners will be on hand at their tent to provide education about the trees and how to take care of them.
The Trucks:
Powered by Hertz
Thanks to Hertz's Entertainment Division you are able to enjoy all the sounds and smells of the rodeo without being overwhelmed by the noise and fumes of dozens of generators.  Email Hertz or call 919-412-0530 to see how they can help power your next party. Thanks also to our co-sponsor, 605 West, a state-of-the-art community that features studio, one and two bedroom off-campus apartments, as well as our media sponsor,Yelp. Yelp connects locals with great businesses.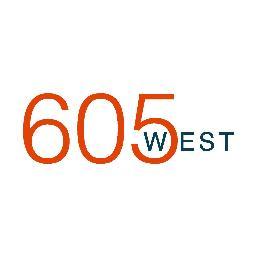 Need Help While You're Here?
Durham Central Park will have a table at the corner of Hunt and Foster to answer any question you may have.  And you can always ask one of our Rodeo Rowdies who will be walking the grounds.
When Are The Other 2014 Food Truck Rodeos?
Sunday, June 15, 12:30-4:30 p.m. (FATHER'S DAY!) Sunday, August 31, 12:30-4:30 p.m. Sunday, November 2, 12:30-4:30 p.m.