The FUN In Fundraising: Parties For The Park
Parties for the Park, 17 exciting parties – dinner parties, pool parties, cocktail parties, and more, has been bringing the FUN to fundraising this fall! Our generous hosts invite you into their homes and businesses to enjoy a good time and raise money to support Durham Central Park. Many parties sold out in advance.
Tickets are still available for two of the six remaining parties: Under the Stars Atop the Kress (a FIVE COURSE meal, October 20) and Local Vocal: An Evening of Food, Drink & A Capella
(November 1)
HOW WE USE OUR FUNDS
The funds raised from Parties for the Park have supported many projects over the years including:
Additionally, the funds help to cover the usual costs for staffing, maintaining, and  programming the park. This fall, a new art installation will be installed on the east side of the park overlooking the lawn and a water fountain will be installed at Mt. Merrill.
None of this would be possible without your generous support! If your schedule doesn't allow time to attend a party this year, consider hosting one next year, or make an online donation to DCP now!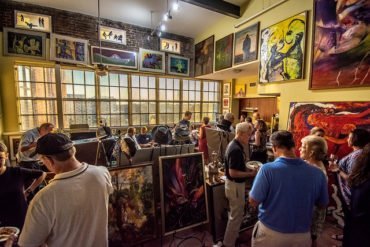 WHO WE ARE
Durham Central Park is a 5-acre city-owned park along Foster Street in the heart of downtown Durham. Our organization, DCP, Inc., a 501c3 non-profit organization holds a management agreement with the City of Durham. We operate, develop and sustain this invaluable community asset. DCP relies on contributions (both money and time) from the community to keep the park the open, thriving, and welcoming space that it has become over the years. DCP, Inc. is made up of a 28 member volunteer board and three staff members.