Visit the Park
Features & Attractions
The park offers numerous benches, tables and sculptures to enjoy-most of them donated (see a list of donated features).
"The five acres of Durham Central Park-the setting for the farmers market, concerts, movies, food truck rodeos, weddings and simply being-are as close to sacred as a public space can be."

-IndyWeek, June 2015
The Pavilion
The pavilion is a 9,000+ sq. ft. covered event space in the heart of Durham Central Park. It is home to the world-class Durham Farmers Market and features smooth, concrete floors, men's and women's restrooms, available power and an ATM that can be stocked upon request.
Rent the Pavilion for your Event
Mount Merrill is an interactive children's play area on the eastern side of the park, adjacent to the Leaf. It is a handicap accessible climbing mound that offers:
2 Slides-the Little Slide and the Big Slide
Climbing Net
Amphitheater Seating
The Ramp Up
A "Look-out!" Area
Boulder Climb
Sister Cities Grove
Located adjacent to the Pavilion, the Sister Cities Grove features trees dedicated to, what else but, Durham's sister cities including a Linden Tree for Durham England, an English Oak for Arusha, Tanzania, a Red Maple for Kostroma, Russia and a Higan Cherry Tree for Toyama, Japan. Aside from shaded, it also offers a climbing sculpture for kids and a good of amount of unique seating including local art benches and other made from fallen trees. A favorite place to relax during events.
The Great Lawn
The Great Lawn is a sprawling, open green space that climbs the hill between The Leaf and The Skate Park. It's a great place to catch some rays or a even a film. Check out events to see what's coming up.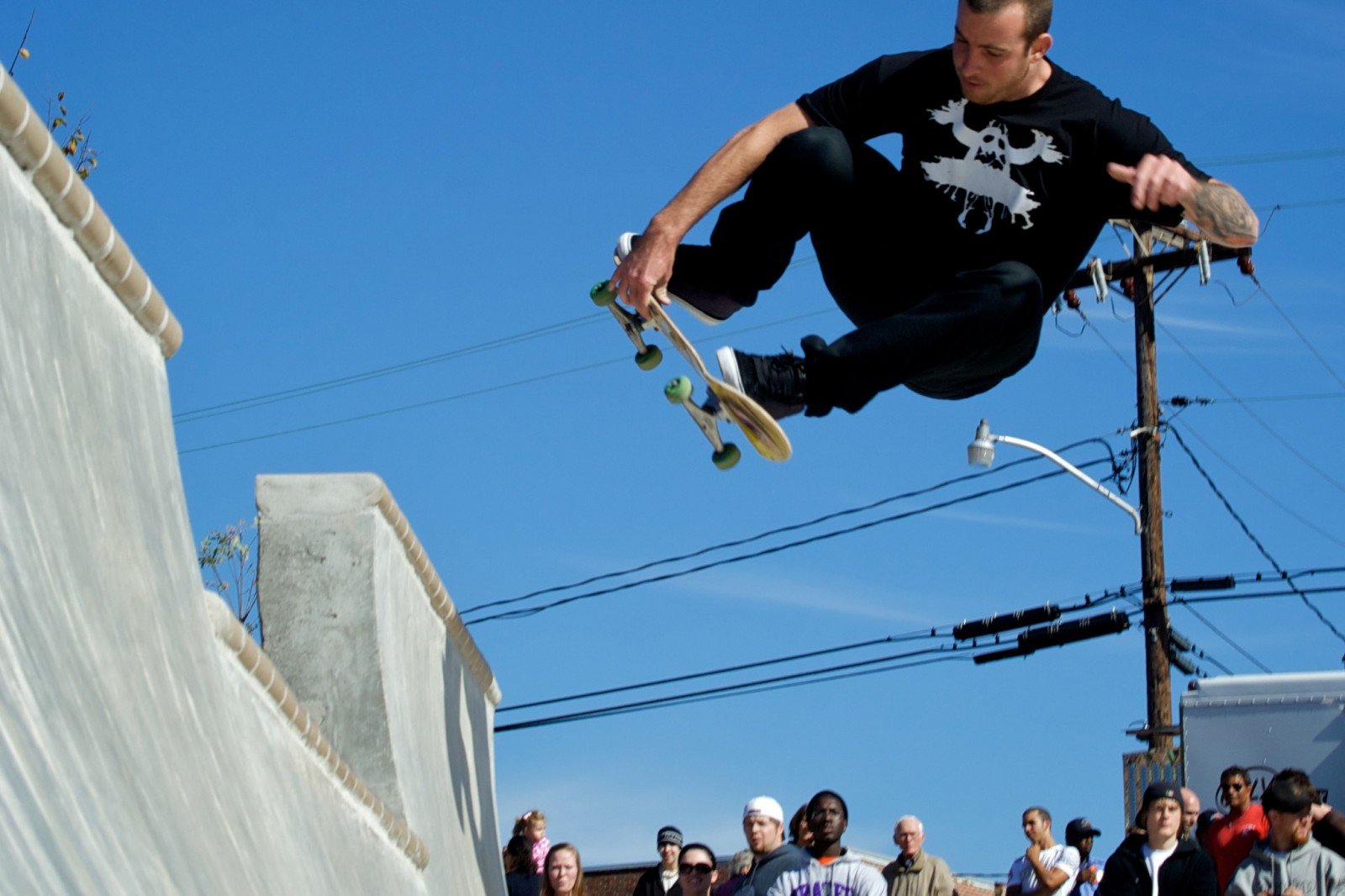 The Skate Park
Designed by Artisan Skateparks, this 10,000 sq. ft. custom concrete skatepark features a floating quarter pipe, launch boxes, step-up bank, three stairwells with handrails, a street clam, and an eight-foot trog bowl. Helmets and pads required.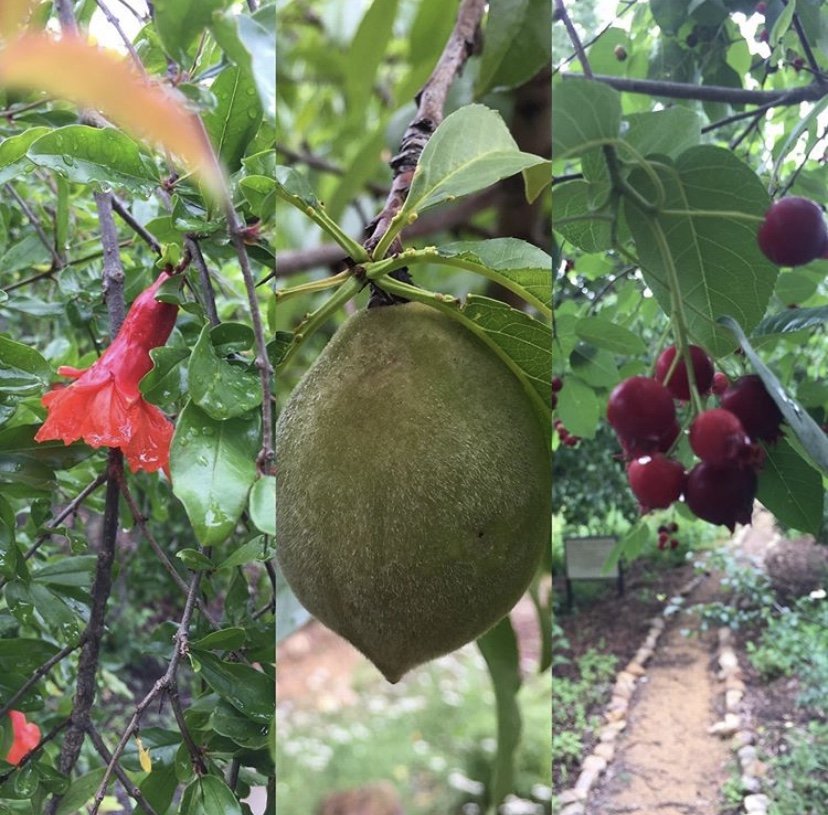 Garden of Eatin'
Located at the corner of Hunt Street and Foster Street, the Garden of Eatin' is a free-pick, public edible garden by SEEDS and its collaborators. The focus is on organic edibles-fruit trees and shrubs, herbs, medicinals and veggies. On any given day during the warmer months, you can harvest some rosemary, basil or thyme. Other favorites include persimmon and hazelnut. Stop by and pick a little fresh herb or just explore the wonderful fragrances.
Read the story of The Garden of Eatin'
Berkshire Hathaway Garden
One of three gardens located in the wooded area behind the Pavilion, the Prudential Garden serves as a beautiful gateway to Durham Central Park's Southwest corner. It features art by various local artists including some sculptural benches and an interesting mix of native and exotic flora.
Grace Garden
One of three gardens located in the wooded area behind the Pavilion, the Grace Garden offers a secluded and shady bit of Zen-like quiet beauty. Featuring local art, bench seating and a menagerie of beautiful plant-life, it is dedicated to our friend, Grace Richardson who died in a tragic drunk-driving accident.
Butterfly Garden
One of three gardens located in the wooded area behind the Pavilion.
Durham Central Park's INTERACTIVE Pixel Wall was installed on November 4, 2018. It is a series of 3 panels filled with colorful blocks meant for everyone to move around and make their own art. You can find it on the east side of the park, on the Liberty Warehouse Apartment Brick Wall overlooking the great lawn.
Read more about the Pixel Wall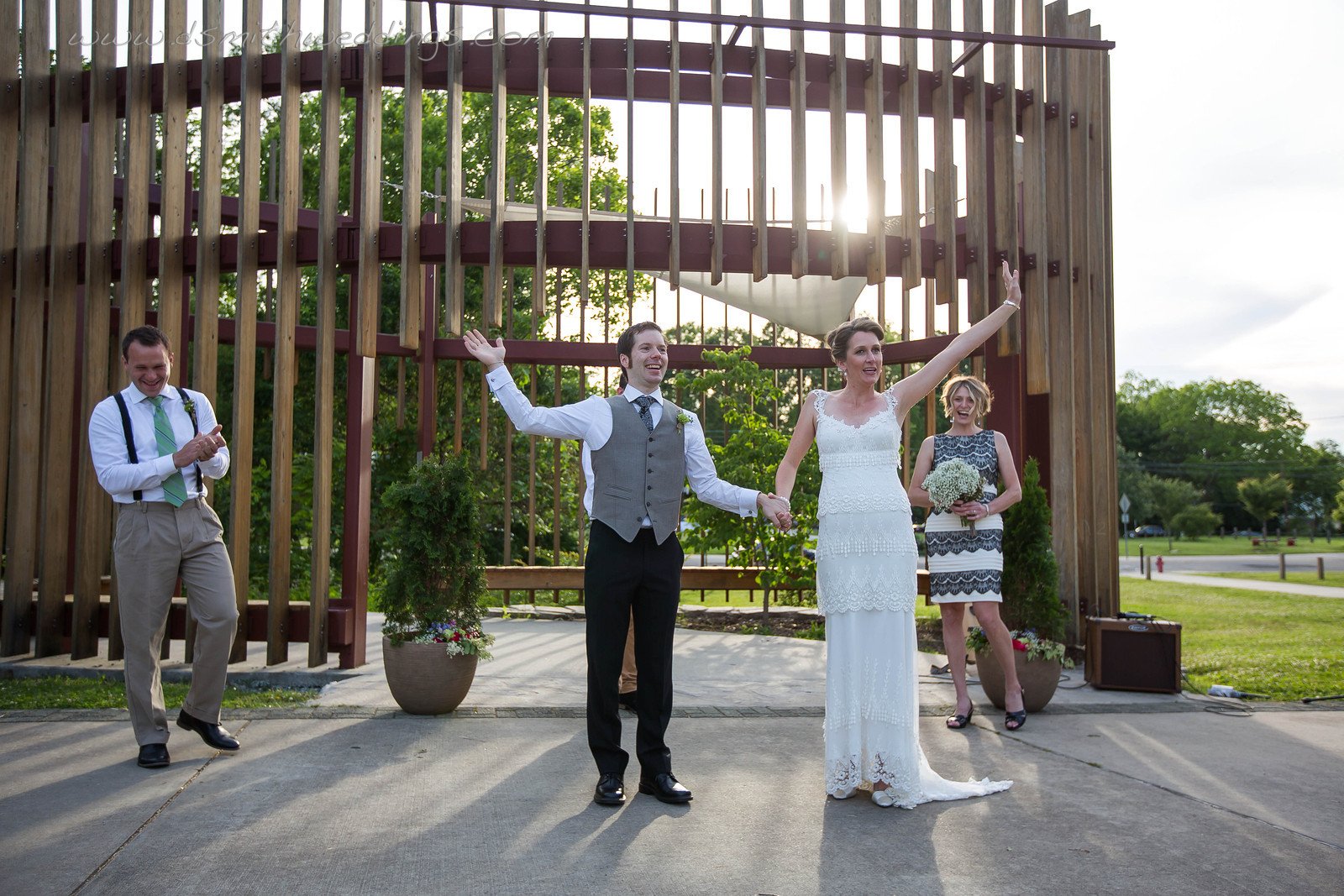 The Leaf
The Leaf was built in 2011 by North Carolina State University College of Design Department of Architecture Design/Build Studio students and instructors led by Studio B Architecture/BuildSense members Randy Lanou, Erik Mehlman, and Scott Metheny as well as Ellen Cassilly of Ellen Cassilly Architect.
"Popping!" Pedestrian Crosswalk
Pedestrian Crosswalk installations for three locations: American Tobacco Campus at Blackwell/Vivian St., Durham Armory to Marriott/Convention Center on Foster Street; and Durham Central Park.  Continue reading →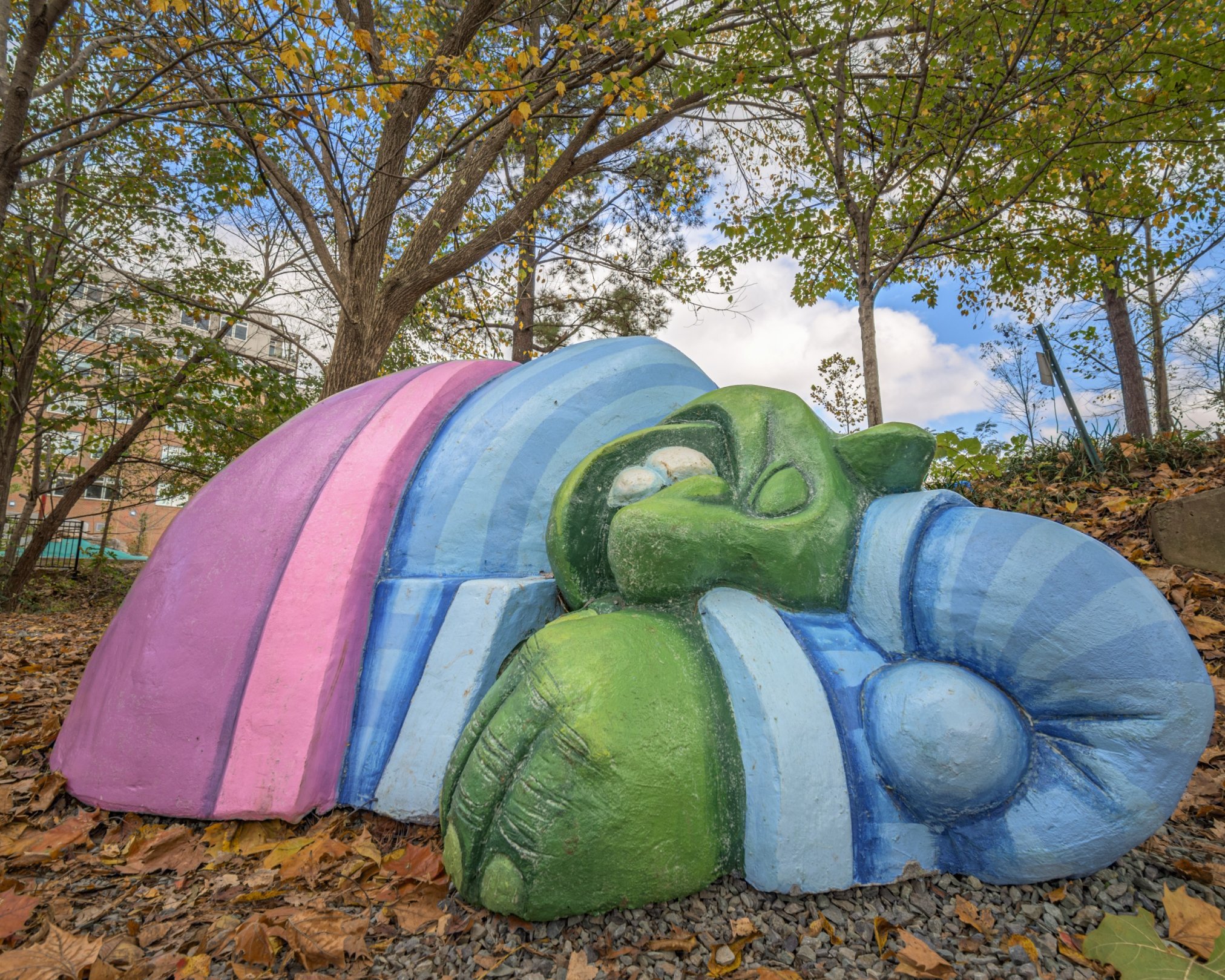 Barnaby D. Troll & The Troll Trail
In 2020, 350 feet of new trail, 250 new boulders along Ellerbee Creek and one climbable, sleeping troll, named Barnaby D. Troll were built on the east side of the park, near Mt. Merrill.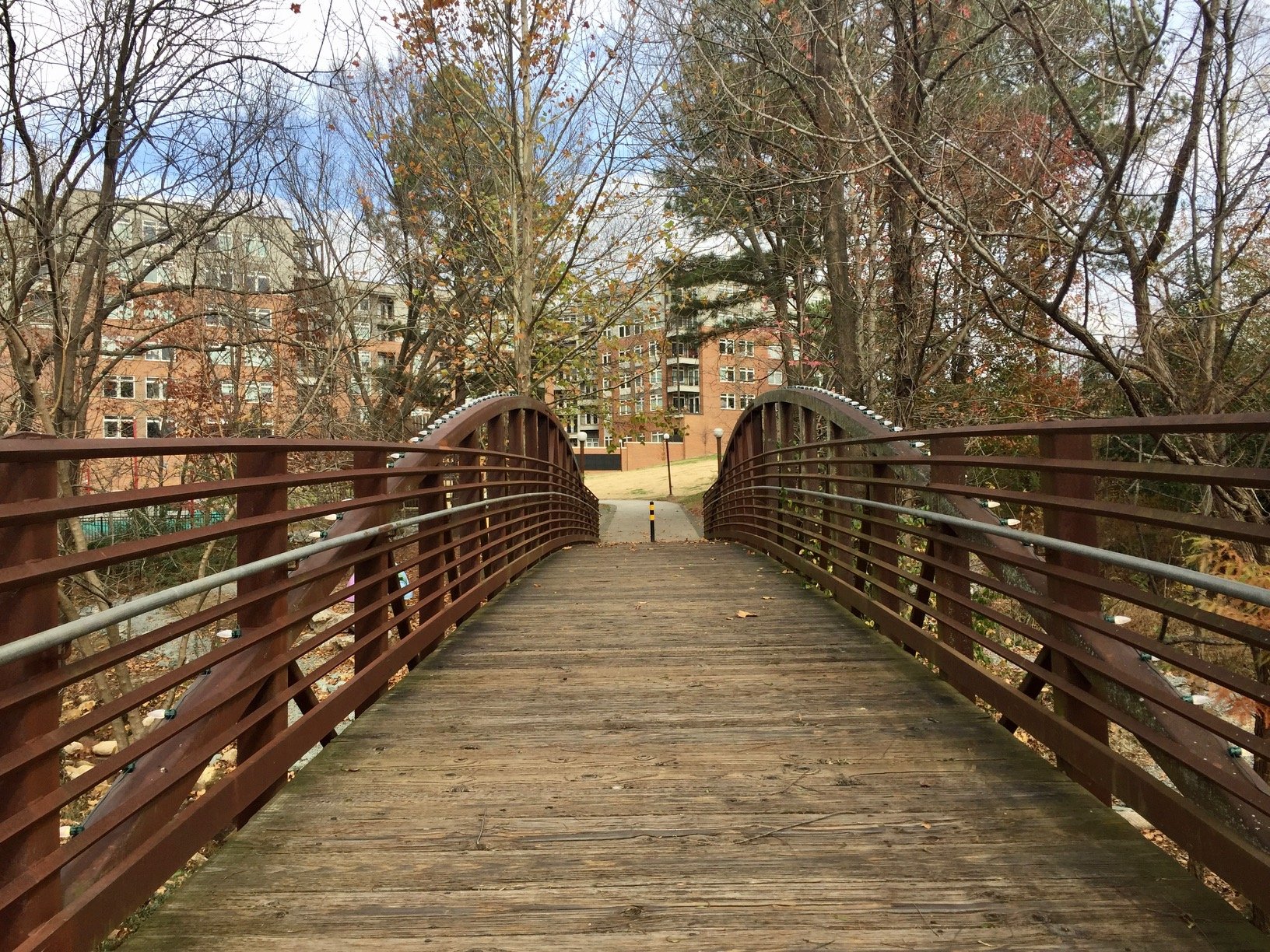 The bridge over South Ellerbee Creek, built in 2007, leads to the Great Lawn and Leaf. Continue reading →
Terrace Gardens
Durham Central Park's Terrace Gardens were built in 2019 and transformed a formerly kudzu covered hillside into lush gardens. The gardens were designed and planted by Meadowsweet Gardens and feature an array of native, pollinator friendly perennial flowers and grasses. These gardens were made possible by generous donations from the park's neighbors at the Brannan and Foster on the Park as well as Resolute Building Company, David Lent Bews and Horst Meyer. Photo: HothPhoto.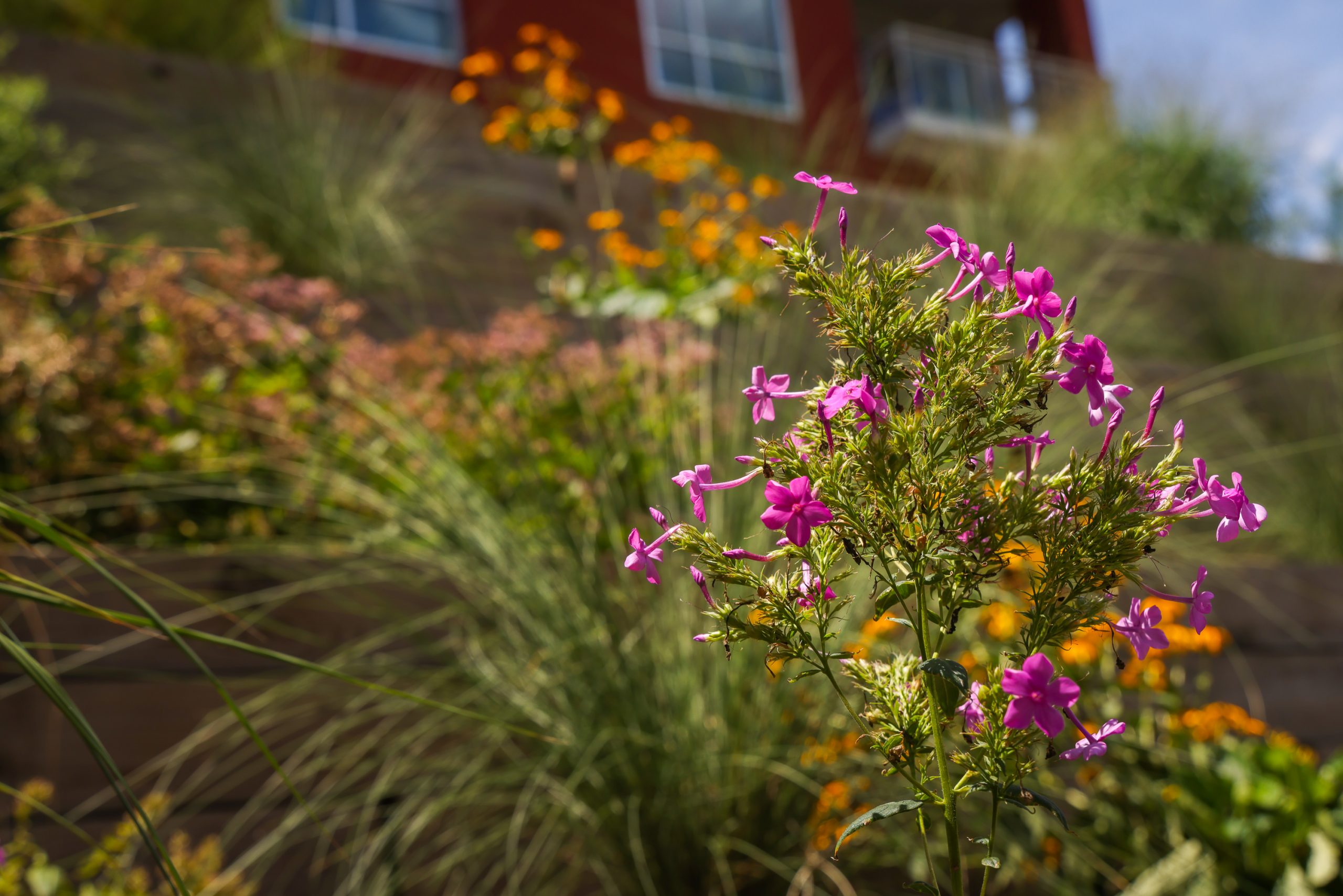 Parking
Street parking is available along Foster Street, Hunt Street, Rigsbee Street, Roney Street and Corporation. Evening and weekend parking is available in the lots surrounding the park. The Durham Centre Deck at 300 Morgan Street is two blocks away. Morris Street deck rates are:
$2 hourly, $14 Max
In after 5pm, $5 Max
Early Bird special right now, in before 9am $5 max (this is not a permanent rate)
Weekend rate is $5 max
For more information, visit parkdurham.org.
Rules
Please observe the park's rules to help keep the park safe and clean for everyone.
Durham Central Park's Rules Include:
Park Hours: Dawn-Dusk
Smoking, including E-Cigarettes, in Prohibited on Park Property (Sec 17-3)
No Pets Off Leash (City Sec 4-86)
Pet Owners Must Pick up After their Pets (City Sec 4-140)
No Alcoholic Beverages without Proper Permits (Sec 38-21)
See the complete list of Park Rules.
Restrooms
Mens' and Womens' restrooms are located in the back corner of the Pavilion and are only open during events.