Visit the Park
Features & Attractions
The park offers numerous benches, tables and sculptures to enjoy—most of them donated (see a list of donated features).
"The five acres of Durham Central Park—the setting for the farmers market, concerts, movies, food truck rodeos, weddings and simply being—are as close to sacred as a public space can be."

—IndyWeek, June 2015
Parking
Street parking is available along Foster Street, Hunt Street, Rigsbee Street, Roney Street and Corporation. The Durham Centre Deck at 300 Morgan Street is two blocks away.
For more information, visit parkdurham.org.
Restrooms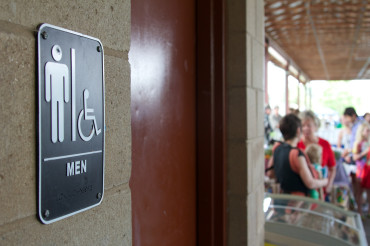 Mens and Womens restrooms are located in the back corner of the Pavilion and are only open during events.