Visit the Park
Features & Attractions
The park offers numerous benches, tables and sculptures to enjoy—most of them donated (see a list of donated features).
"The five acres of Durham Central Park—the setting for the farmers market, concerts, movies, food truck rodeos, weddings and simply being—are as close to sacred as a public space can be."

—IndyWeek, June 2015
Parking
Street parking is available along Foster Street, Hunt Street, Rigsbee Street, Roney Street and Corporation. Evening and weekend parking is available in the lots surrounding the park. The Durham Centre Deck at 300 Morgan Street is two blocks away. Morris Street deck rates are:
$2 hourly, $14 Max
In after 

5pm

, $5 Max
Early Bird special right now, in before 

9am

 $5 max (this is not a permanent rate)
Weekend rate is $5 max
For more information, visit parkdurham.org.
Rules
Please observe the park's rules to help keep the park safe and clean for everyone.
Durham Central Park's Rules Include:
Park Hours: Dawn-Dusk
Smoking, including E-Cigarettes, in Prohibited on Park Property (Sec 17-3)
No Pets Off Leash (City Sec 4-86)
Pet Owners Must Pick up After their Pets (City Sec 4-140)
No Alcoholic Beverages without Proper Permits (Sec 38-21)
Restrooms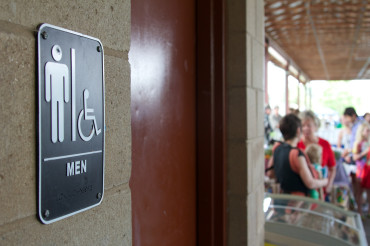 Mens' and Womens' restrooms are located in the back corner of the Pavilion and are only open during events.